Siegmund von Hausegger (English version)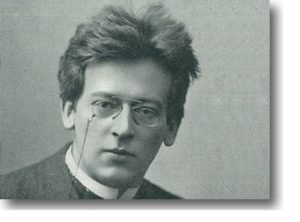 Always endeavoring to do my very best to serve the music-interested world, I am now making available the first part of my recent text on the symphonic poems of Siegmund von Hausegger. This serial story in two installments accompanies two cpo productions featuring the Bamberg Symphony under the conductor Antony Hermus. The first of these two albums contains the Dionysian Phantasy, Wieland the Blacksmith, and Aufklänge, a variation cycle of a good half-hour on the lullaby »Schlaf, Kindchen, schlaf« (CD 777 810-2). The second release with the three-movement Barbarossa and the Three Hymns to the Night for Baritone and Orchestra (CD 777 666-2) will follow in a few months.
Of course, ideally, all those who are enthusiastic or passionate about late-romantic music will get their hands on the two CDs in the »right order«. Since these circumstances cannot necessarily be guaranteed, I have made this provision: Whoever first encounters the Barbarossa and then wants to know what happened before it and after it will find some answers in the following chapters.
By Profession a Steadfast Idealist:
Siegmund von Hausegger's Self-Portraits
Hymnic Nights and Imperial Dreams
Siegmund von Hausegger observes the World